Whisky ripens in barrels, reacts with wood and acquires its taste and aromatic characteristics. The type and size of the barrel are of enormous importance for the final character of the drink. According to Scotland regulations, whisky must be aged for a minimum of 3 years in oak barrels with a maximum capacity of 700 litres.
Scotch whisky, for the most part, is aged in barrels in which other alcohol had previously aged. Most often, these are American oak barrels in which Bourbon ripened earlier.
Sherry barrels are also very popular. Currently, whisky producers are increasingly willing to experiment with various types of barrels, thanks to which consumers can enjoy whisky matured in wine barrels – including Porto, Sauternes or even champagne, or barrels made of Japanese Mizunara oak.
Due to the stronger interaction with alcohol, "first-fill" and "second-fill" barrels are more desirable, i.e. those that are filled with whisky for the first or second time.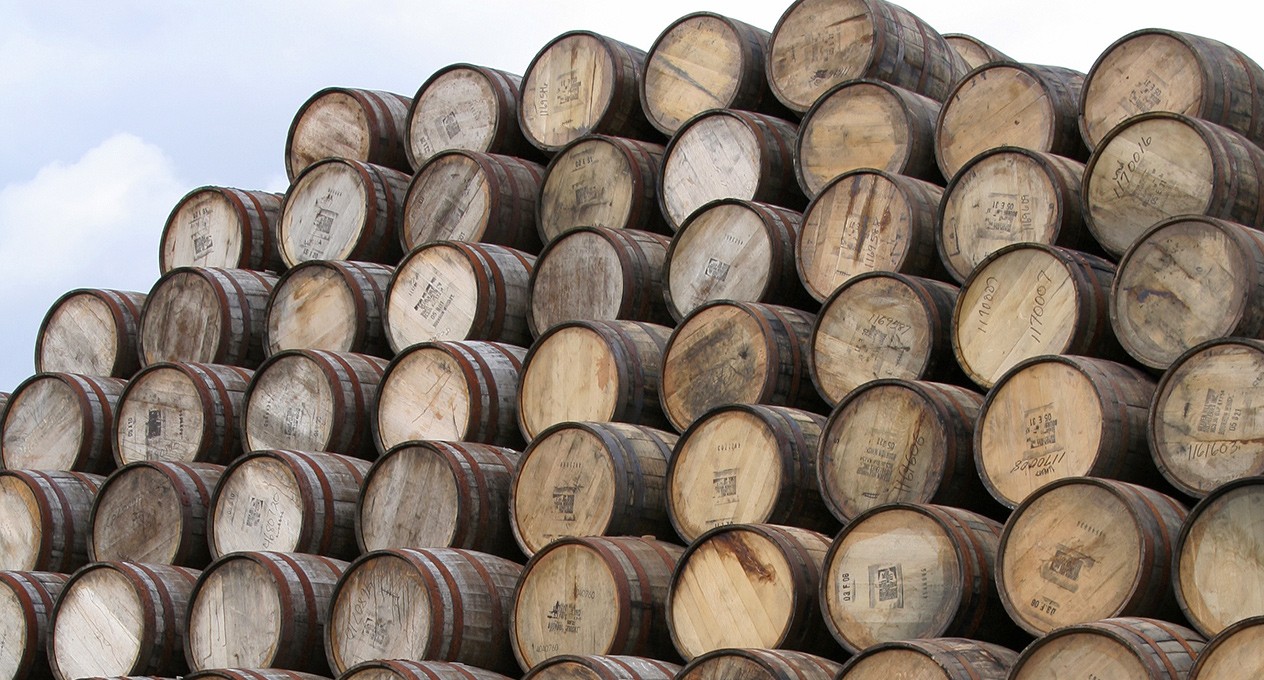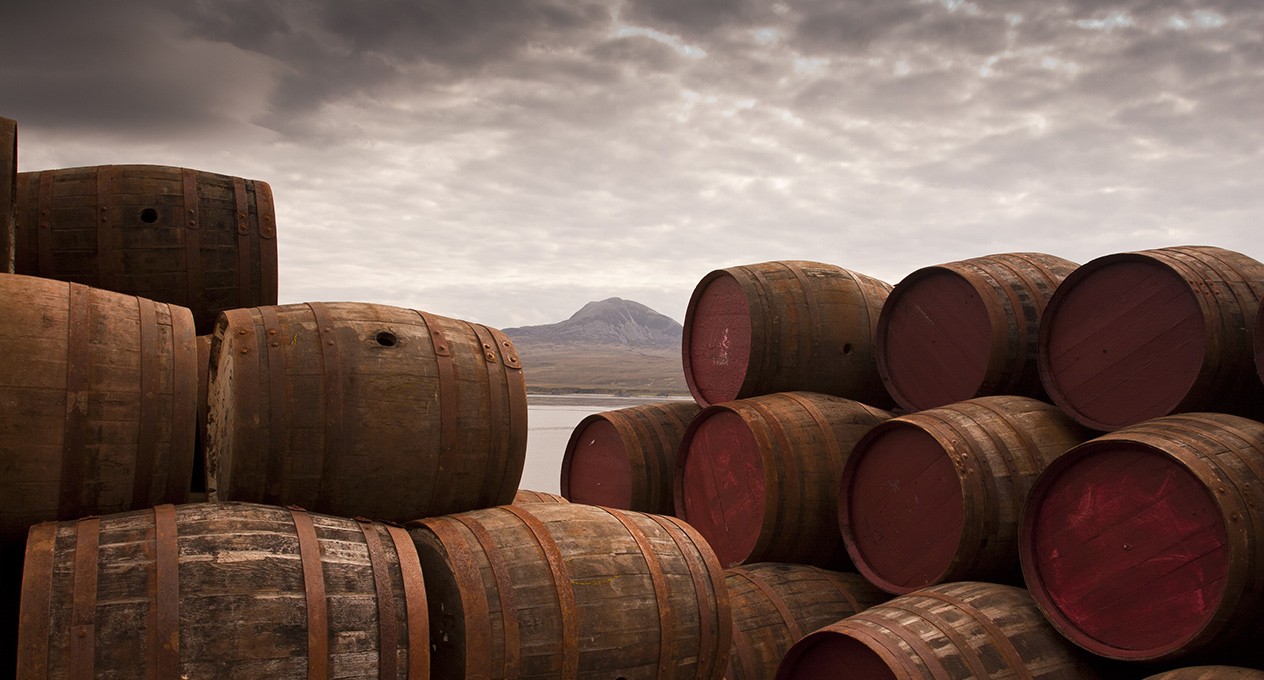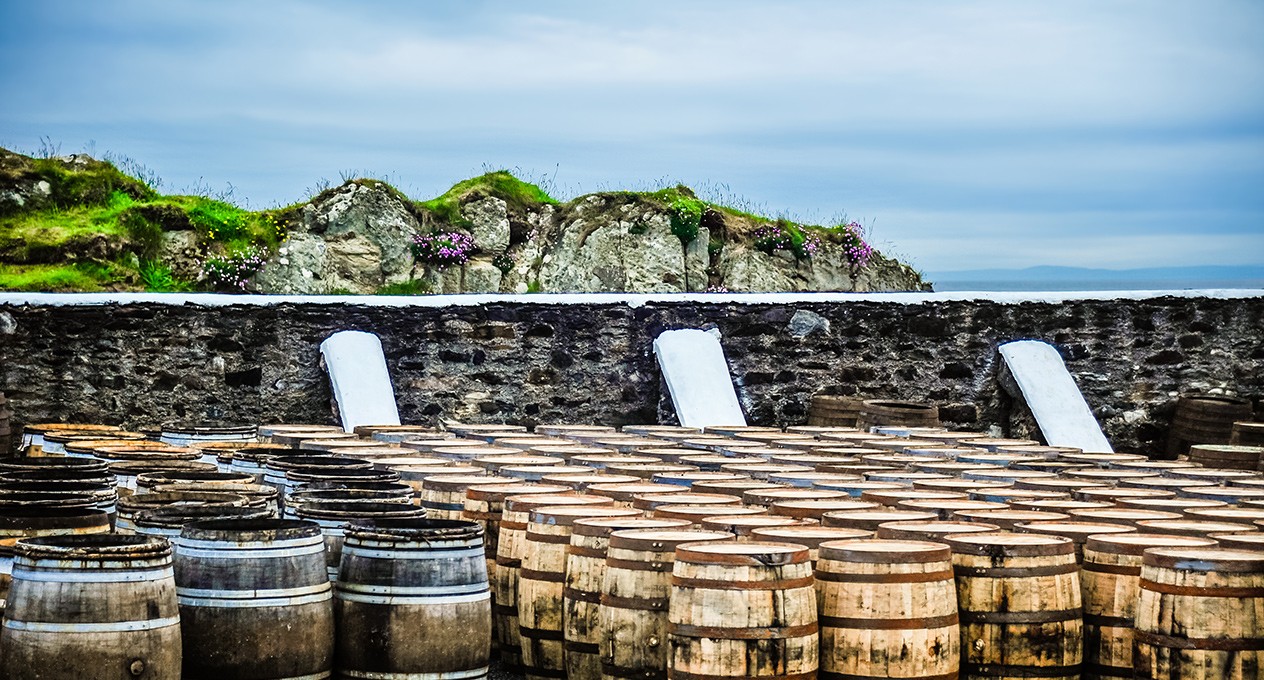 The size of the barrel is also important – the smaller the barrel, the more the distillate reacts with the wood. Most often, barrels of American Bourbon with a capacity of approx. 200 litres – American Standard Barrels. Piles from these barrels can be used to assemble the so-called Hogsheads with a capacity of approx. 250 litres.
Butt barrels are also popular, with approx. 500 litres capacity and are most often used earlier for Sherry ageing.
Among the less common types of barrels, there are also: Pipe (approx. 600-650 litres, most often after Porto), Drum (approx. 650-liter barrel after Madeira), Puncheon (270-450 liters, used for aging sherry or rum).
For the so-called finishing, i.e. pouring the distillate into another barrel for a specific time of maturation in order to extract additional flavours and aromas, smaller barrels are often used, e.g. Octave (approx. 50 litres) or Quarter Cask (125 litres).